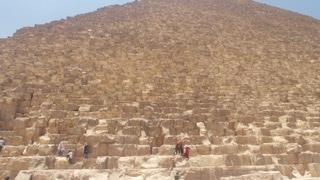 Phone:
Email:
Degrees and Certifications:
Mr.

Laxton

I have lived a lot of life in a short amount of time. I graduated from Pottsgrove High School before Attending Alvernia University. After looking for a more affordable way to pay for my education, I transfered to Kutztown University where I obtained my Degree in Secondary Education with a concentration in Social Studies. While going through School I sold cars as my profession, traveled to Egypt, learned how to fly hot air balloons, and coached golf. While either balooning or golfing, I traveled to Louisianna, Kentucky, Florida, Illinois, South Carolina, North Carolina, Arizona, and of course our local neighboring states. My best friend showed me around the Cities of Cairo, Alexandria, and the Saini Penninsula in Egypt. While I was there, I ate with my hands, swam in the crystal clear waters of the Red and Mediterranean Seas, and dodged their 8 lanes of traffic.

All of these unique experiences provided me with a chance to take on new challenges and understand new perspectives. These are some of the key principles I try to relay to my students. I want my students to understand that there is much to learn in life. It is through failure that those opportunities present themselves. The practice of being in sales allows me to sell the curriculum to my students in a simple and relatable way. Hopefully through our class discussions and projects, my students will learn practical kills, enhance their perspective of the world, and relate modern social themes to historial concepts.