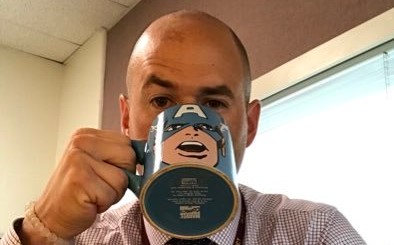 Welcome to Muhlenberg High School
My name is Aaron Kopetsky and I am the Assistant Principal at Muhlenberg High School. I am a proud graduate of Muhlenberg High School Class of 2004. Muhlenberg is where I was born and raised. I love this community and I love this school district. If you are here - you are in an amazing place! Our staff, students, and community are second to none.

Prior to being here at Muhlenberg, I was a 4th grade teacher at Lauer's Park in the Reading School District. After that, I took a Dean of Students position in Antietam where I was transitioned to being the AP and, eventually, a building principal of the 2nd through 6th grade building. Most recently, I was the building principal at Brecknock Elementary in the Governor Mifflin School District. I have always wanted to be back home at Muhlenberg and when the opportunity presented itself I jumped. I look forward to serving the students, staff, and the community for years to come.

There are so many amazing opportunities for students in the Muhlenberg School District. Ask questions and get involved! Whether it's sports, clubs, or programs, there is so much to get involved in. Muhlenberg will continue its excellence as long as we have students taking pride in the school and taking part. If you ever have any questions about what we offer, or what is good for you, don't hesitate to reach out.

The future is what you make of it. Let us help you achieve your dreams.

Go Muhls!