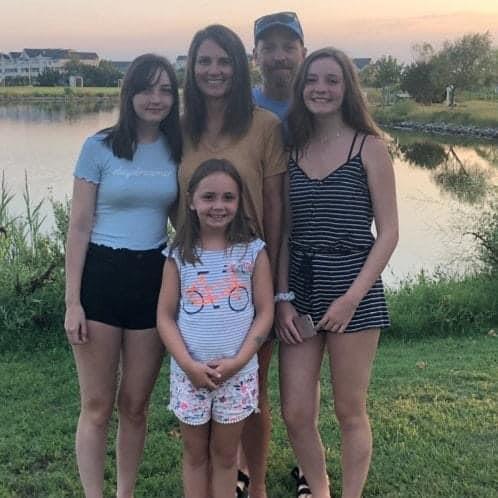 Phone:
Email:
Degrees and Certifications:
Mrs.

Tara Henschel

Hi, my name is Tara Henschel and I am one of the 10th and 12th grade English teachers at Muhlenberg High School! This is my second year working for the Muhlenberg School District as an English teacher. I am honored to be working with some of the best students and faculty in Berks County!

Here's a little bit of my background:

I graduated in 1998 (I'm an old, new teacher :)-) from Kutztown University with a B.A. in English/Professional Writing and a minor in Public Relations and Speech. After graduating from KU I moved to the Big Apple (Manhatten, NY) with big dreams to become a writer or an actor. I lived in Manhatten for a year working as a public relations assistant at a small public relations firm and booked radio and television shows for authors. My time in N.Y. was a wonderful experience and I just adored the city, even though I didn't realize my original dream. However, after a year in the city, I moved back to Pennsylvania to marry my high school sweetheart, Nathan Henschel. Back in PA, I worked as an assistant editor for Valley Forge Press, writing articles for a medical magazine called, RT Image.

Nathan and I were married in 2000 and have been married for 20 years! We have three beautiful daughters; Ava;19, Amanda;16 and Amelia;10. As a family, we love to go to the beach and spend time at our family's condo right on the beach in Ocean City Maryland. We also like to take bike rides together occasionally on the trail near our home.

In my spare time I love to run, cycle, kayak, read, and spend time with family and friends. I also love being on the stage! In 2017 I was in The State Theater's (Boyertown, PA) production of Steel Magnolia's as M'Lynn.

By this point, you're probably wondering how I became a teacher. I come from a long line of teachers, including my parents and my maternal grandparents. My husband, sister in law and mother in law are/were all teachers too! When I was in college, my grandmother would always try to get me to switch my major from English to education by telling me how good of a teacher I would be. But I refused and wanted nothing to do with being a teacher. However, after I had my girls I began teaching preschool at our home church, part-time, and I LOVED it. I worked as a pre-school teacher for 12 years and in that time decided to go back to school to get my teaching certification.(My grandmother was right all those years before! Who knew?!) Because my undergraduate degree was in English, I decided to get my certification in Secondary English Education. I attended Drexel University's post-baccalaureate online teaching certification program for three years and graduated in May of 2019. I student taught and subbed in the Daniel Boone Middle School in the winter and spring of 2019 and then landed a long-term sub position with Muhlenberg last fall! I was offered a contract with the district last winter. Yay!

I am so honored to work in the Muhlenberg School District and serve the student body at MHS!