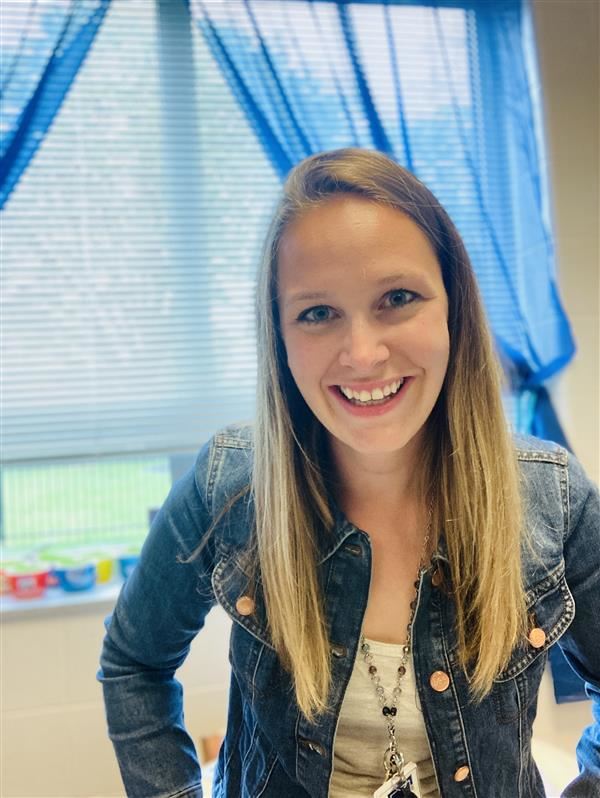 Hi! My name is Mrs. Boone!


I can't wait to meet my new group of Kindergarten friends at our Kindergarten Orientation Night on Wednesday 8/25. Our class will meet at 5:30. Each student and a parent are welcomed to attend this exciting evening. (To limit overcrowding in our classroom, we kindly ask that only one parent accompany their child to this event. Thank you for understanding!)

I graduated from Albright College where I received a Bachelor of Science in Psychology and earned Pennsylvania teaching certification in Early Childhood, Elementary, and Special Education. In addition, I've earned a Master's Degree in Elementary Education from Kutztown University.

I love teaching Kindergarten at Muhlenberg and couldn't be happier! I've been a part of the MEC Kindergarten Team for the past 8 years! Prior to joining MEC, I was a special education teacher and worked with early intervention students in Berks and Leghigh County.

When I'm not at school, I love spending time with my family (expecially with my baby boy, Braxton!) and friends. We enjoy playing games, camping and going to the beach!

A little bit more about me... I have a puppy named 'Bear!' He is a super silly dog who loves to play fetch and go for long walks around the neighborhood. My favorite color is pink! My favorite treat is chocolate peaunt butter ice cream! My favorite days in kindergarten are Polar Express Day, 'Wacky Wednesday' and the 100th day of school.

I truly believe that Kindergarten should be fun! Every child should love coming to Kindergarten each and every day. My classroom is filled with lots of energy! In addition to learning tons of amazing things, your child will probably come home singing silly songs about our sight words and showing off some awesome "brain break" dance moves!!!!