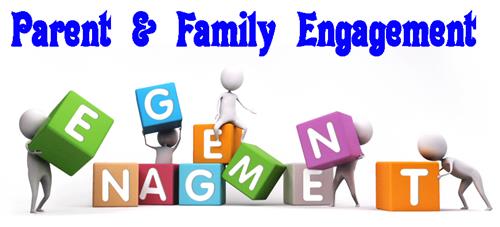 Elizabeth Laviena is the Family and Outreach Coordinator of the Muhlenberg School District. She has served in this capacity since the 2018-2019 school year. Prior to this, Elizabeth served

as the District Translator. Elizabeth's

commitment to the community that she lives, works, and raises her family in is evident in her community engagement efforts with the district. Elizabeth is fluent in both English and Spanish. She is focused on engaging families on the importance of education and helping to support families throughout the district. Elizabeth has a

bachelor's degree in Psychology from Albright College. She can be reached by email at lavienae@mail.mulsdk12.org or by phone at 610-921-8000 extension 7303.
Elizabeth Laviena es la Coordinadora de Familia y Alcance Comunitario del Distrito Escolar de Muhlenberg. Ella ha servido en esta capacidad desde el año escolar 2018-2019. Antes de esto Elizabeth sirvió como el traductora del distrito. El compromiso de Elizabeth con la comunidad en la que vive, trabaja y cría a su familia es evidente en sus esfuerzos de participación comunitaria con la comunidad. Elizabeth habla inglés y español con fluidez. Está enfocada en involucrar a las familias en la importancia de la educación y ayudar a apoyar familias en todo el distrito. Elizabeth tiene una licenciatura en Psicología de Albright College. Puede comunicarse con ella por correo electrónico a

lavienae@mail.mulsdk12.org

o por teléfono al

610-921-8000 extensión 7303

.