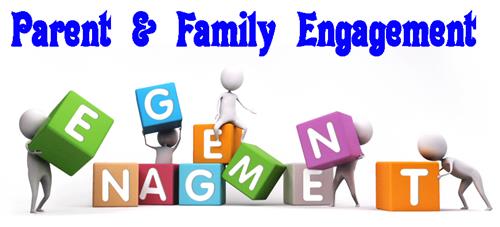 Elizabeth Laviena is the Family and Outreach Coordinator of the Muhlenberg School District. She has served in this capacity since the 2018-2019 school year. Prior to this, Elizabeth served

as the District Translator. Elizabeth's

commitment to the community that she lives, works, and raises her family in is evident in her community engagement efforts with the district. Elizabeth is fluent in both English and Spanish. She is focused on engaging families on the importance of education and helping to support families throughout the district. Elizabeth has a

bachelor's degree in Psychology from Albright College. She can be reached by email at lavienae@mail.mulsdk12.org or by phone at 610-921-8000 extension 7303.

Parent Survey as we plan on Re-Open our Schools

The administration at Muhlenberg School District has received guidance that the District will be permitted to open for students in the fall as long as a Health and Safety Plan has been developed and approved by the School District Board of Directors and the Pennsylvania Department of Education (PDE).


We are in the process of developing the Reopening School Health and Safety Plan and would like input from all our stakeholders in our district. We are thoughtfully preparing for different scenarios, and want to understand what our families' thoughts and concerns for next year as we begin to navigate the re-opening of schools.
This is a fluid process and as new developments occur, we may ask you to complete this survey again to see if your thoughts have changed.


You may take this survey once to cover all of your children or you may take it multiple times for each child in your household as your answers may be different based on the age of your children.


You will access the survey by clicking the link. The first question will be the language you prefer to answer the survey. If the Google translate box appears when you open the survey, you may "x" it out. When you choose your language, all the questions will be translated automatically in your language preference.
Thank you and stay well.

https://forms.gle/Rs93JMCunL8ynHdx5
Elizabeth Laviena es la Coordinadora de Familia y Alcance Comunitario del Distrito Escolar de Muhlenberg. Ella ha servido en esta capacidad desde el año escolar 2018-2019. Antes de esto Elizabeth sirvió como el traductora del distrito. El compromiso de Elizabeth con la comunidad en la que vive, trabaja y cría a su familia es evidente en sus esfuerzos de participación comunitaria con la comunidad. Elizabeth habla inglés y español con fluidez. Está enfocada en involucrar a las familias en la importancia de la educación y ayudar a apoyar familias en todo el distrito. Elizabeth tiene una licenciatura en Psicología de Albright College. Puede comunicarse con ella por correo electrónico a

lavienae@mail.mulsdk12.org

o por teléfono al

610-921-8000 extensión 7303

.

La administración del Distrito Escolar de Muhlenberg ha recibido orientación de que se permitirá que el Distrito abra para los estudiantes en el otoño, siempre y cuando la Junta Directiva del Distrito Escolar y el Departamento de Educación de Pensilvania (PDE) hayan desarrollado y aprobado un Plan de Salud y Seguridad.)


Estamos en el proceso de desarrollar el Plan de Reapertura de Salud y Seguridad Escolar y nos gustaría recibir aportes de todos nuestros interesados en nuestro distrito. Nos estamos preparando cuidadosamente para diferentes escenarios, y queremos entender lo que piensan y le preocupa nuestras familias para el próximo año a medida que comenzamos a navegar por la reapertura de las escuelas.
Este es un proceso fluido y, a medida que ocurren nuevos desarrollos, podemos pedirle que complete esta encuesta nuevamente para ver si sus pensamientos han cambiado.


Puede completar esta encuesta una vez para cubrir a todos sus hijos o puede completarla varias veces para cada niño/a en su hogar, ya que sus respuestas pueden ser diferentes según la edad de sus hijos.


Accederá a la encuesta haciendo clic en el enlace. La primera pregunta será el idioma que prefiera para responder la encuesta. Si aparece el cuadro de traducción de Google cuando abre la encuesta, puede hacer clic en "x". Cuando elija su idioma, todas las preguntas se traducirán automáticamente en su idioma de preferencia.
¡Manténganse Bien y Gracias!