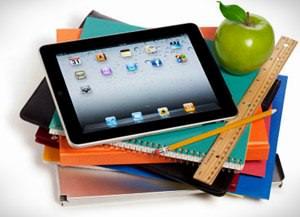 Second Grade 'Engaged Classroom'
I am extremely excited for this school year as our class will be one of the 'Engaged Classrooms' at Muhlenberg Elementary Center!

You might wonder, 'What is an Engaged Classroom?'---Students in my class will be working with iPads throughout the day as part of our 1:1 iPad initiative in the classroom. Students will be using iPads to enhance their learning throughout the year.

Students will learn how to care for the iPad and the rules of what to do when using it. Then they will move on to creating and exploring to further their knowledge on a subject they are lerarning while using the iPad.

Second Graders will be using their iPads to further enhance their math and reading skills. Students will be using enVision apps, to go along with our math program. They will also be using Wonders apps to reinforce and enhance what they will be learning in our reading program this year.

Some of my favorite apps on our iPads this year are as follows: XtraMath, Big Universe, Book Creator, ChatterKid, Scholastic Magazine, Sight Word Ninja, Make 10+, Rocket Speller, and VocabularySpellingCity.