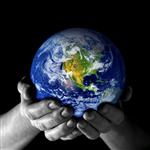 Phone:
Email:
Degrees and Certifications:
Mrs.

Marina Spatz

American Studies (2 credits)
Periods 6 -7 & 8- 9


Grade 10

American Studies is a double honors level course for grade 10.

It focuses on the history of American development from the post-Civil War Era to the present. The "American Personality" is explored through English, social studies, art, and music.

Using primary sources from all four disciplines, students are asked to analyze our culture and make connections across disciplines and time.

An emphasis is place on ties to the present to make the curriculum as relevant as possible to the students living in the 21

st

century. The nature of the course is conceptual, and the students should expect to perform proficiently in a wide variety of learning and assessment strategies including a formal research paper in MLA format. Students who complete the American Studies program in grade 10 will be expected to enroll in Global Studies, the grade 11 companion course.

Both American Studies and Global Studies are scheduled as double periods: 1 credit of English, 1 credit of social studies.

Note: A summer reading list and/or assignments will be required as preparation for this course;

therefore, each student who enrolls in this course must complete the Summer Assignments Policy. Prerequisite(s): Students must have achieved high scores (at least 2 A's and nothing less than a B in their grade 9 English and grade 9 social studies courses) and must be recommended by their teachers in order to be scheduled into American Studies.

World Cultures (1 credit)

Using geography, history, political science, economics, anthropology, art, music, and literature, the student will gain an understanding, appreciation, and respect for different cultures around the world and how they interact with one another. The various cultures of Asia, Africa, and the Middle East will be explored from a primarily non-Western standpoint. An emphasis will be placed on contemporary issues facing these regions and their impact across the world today.